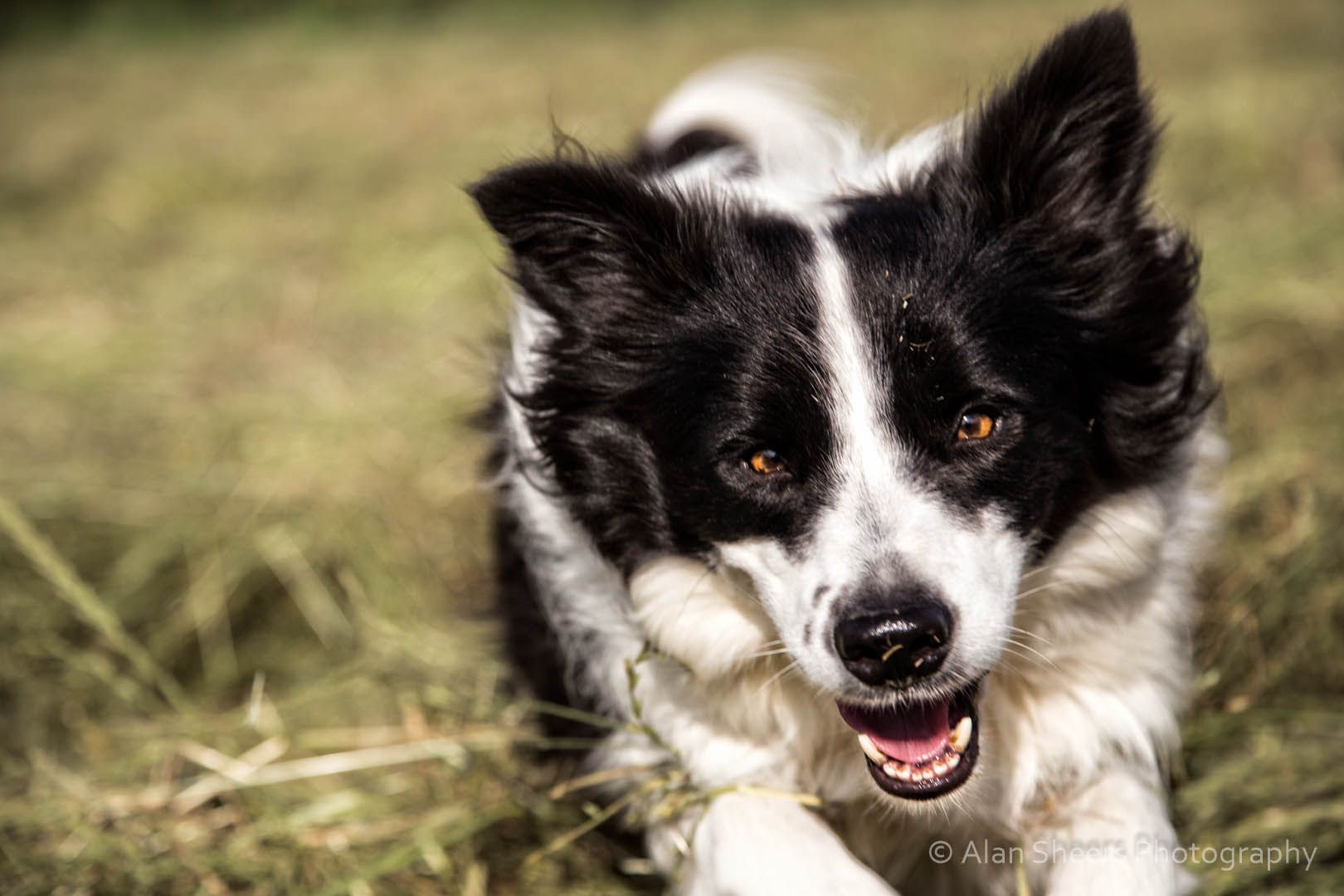 Dogs in Action
I am lucky to have four very agile Border Collies who love to be photographed!
Several key points to bear in mind when photographing dogs...
Get down to Dog level.. crouch down
Watch your shutterspeed at least 1/500
Use ISO to help maintain shutterspeed
Control DOF with aperture
Good sunny day but watch the angle of the light
All of the images were taken with the Canon 6D, some with the 100mm macro lens as it has a very fast maximum aperture of f2.8, and some with the Canon EF24-105mm.  
The image jumping over the tree was taken with an ISO of 6400 because of the poor light in the forest!