Plugins - Topaz Remask, and Simplify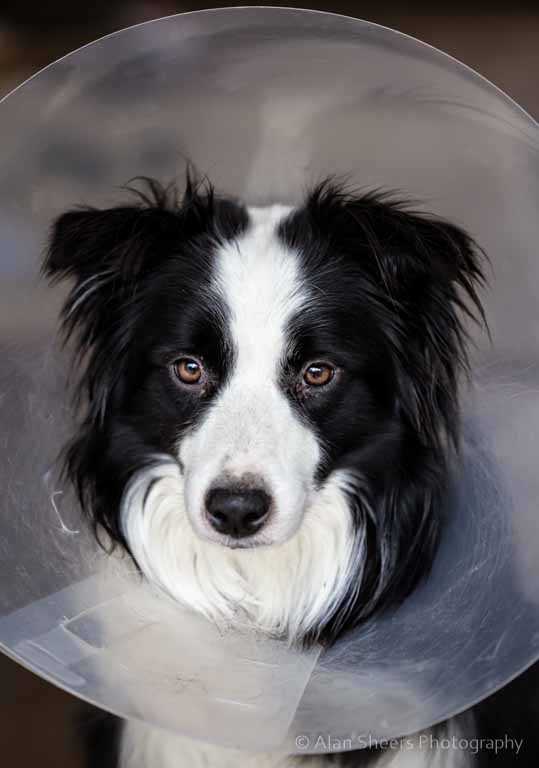 Topaz produce some very useful and reasonably priced plugins two of which I have used on this image of Molly..
Our youngest collie, Molly, had to go to the vets recently and I wanted to capture her very sad expression whilst wearing her "Cone of Shame". I quickly took her picture using "typical" portrait settings :-
Very large aperture to minimise DOF, f2.8
Natural Lighting from a window, but not much of it so had to compensate with highish ISO of 800
Shutterspeed 1/160 (handheld)
Canon 100mm Macro lens (which is also great for portraits!)
Remove the Cone of Shame!
The original image, shown above, captures her expression, but I thought that it would also make a nice image, without the cone.
I used Topaz Remask 5 to remove the cone as it is a relatively quick and straightforward program to use and saves fiddling around with Photoshop's select tools. The first step is to draw around the edge of the part of the image you want to keep, in this case Molly's head, with what they call the "Compute Brush", you then tell the program which part of the image you want to keep by filling it with Green, and which part you want to lose by filling in Red, so you end up with :-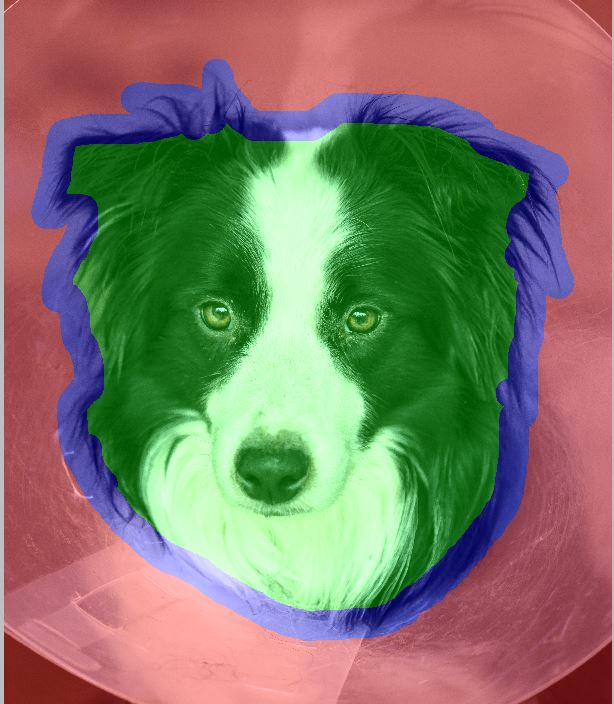 You then click on the "Compute Mask" button and the plugin works its magic leaving a nicely cut out Molly head :-
This can then be improved by using the plugin's brush tools.
Once you are happy you can then return to Photoshop and either use the selection as a Layer Mask (I prefer this method as you can then fine tune the mask in PS) or as a straightforward cut-out.
I then created a new empty layer in PS (below the cut out in the layer stack) and filled this with Black to give a nice portrait image :-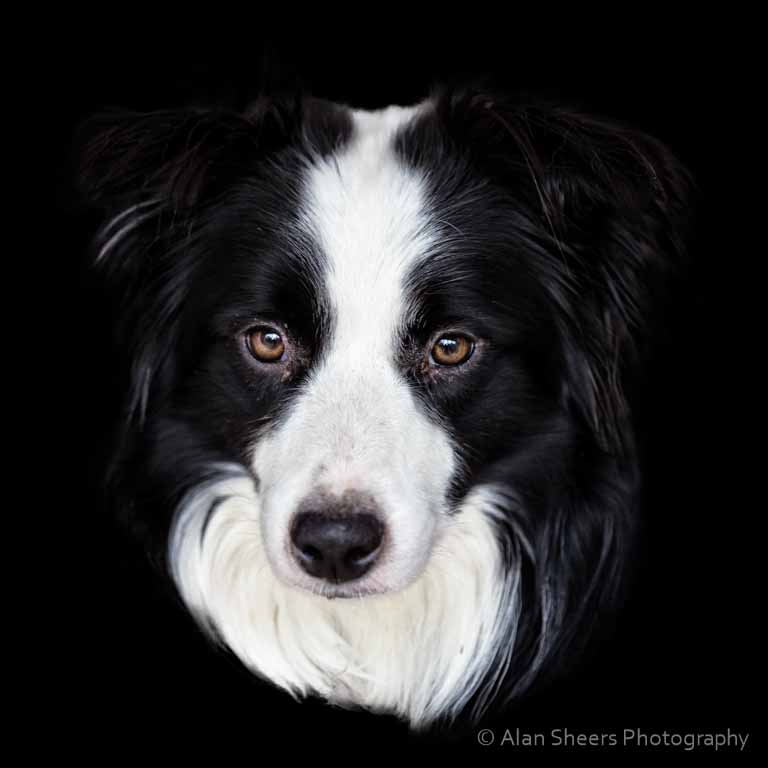 Make a Painting
I posted this image on Facebook and several people said that it looked like a painting, so I thought why not make it a painting! Rather than commission an artist I used another of Topaz's plugins called "Simplify" which as its name suggests removes a lot of detail from an image and can create a Painting effect.
I selected the Painting II preset as a starting point and then made several Tweaks to the sliders to produce the desired effect.
On returning to PS I decided to bring back the full detail of Molly's eyes by using a layer mask and changed the background to white to produce the final image ...
And there she is... "Pretty as a Picture"